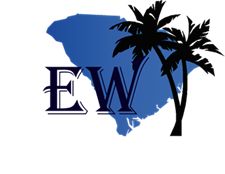 THE POOL WILL OPEN WEDNESDAY, JUNE 3 AT 12 PM.
Welcome to our 56th year of SWIMMING STRONG AND SAFE! We will have Covid 19 guidelines in place and I will be sending these out to the members prior to Wednesday. See you soon. If you have any questions, please call me at 803-727-9900
or email me at edenwood swimclub@yahoo.com
Gina
EDENWOOD POOL
P O BOX 2444
300 NORTH EDEN DRIVE
CAYCE , SC. 29033


HOURS OF OPERATION
SUNDAYS 1:00 TO 6:00 PM
MONDAY THROUGH SATURDAY 12:00 TO 8:00 PM
SATURDAYS 11:00 AM TO 8:00 PM
Swimming lessons are available. There will be
8 lessons at 30 minutes per lesson.
Private lessons are $125
Semi-Private lessons(2 people)$100 each
Group lessons(Siblings) (3-6) people $75 each
Instructors are:
Cassie Hook Boatwright 803-201-5150
Nina Shealy 803-467-4856
Banners are available around the pool to display information about your business.