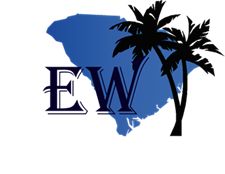 Swim Club BBQ Fundraiser
Saturday, May 29, 2021 from 11:00 AM to 1:00 PM
Tickets are $10 each and includes
a BBQ dinner and all-day swim !
Call Carolyn Pruett at (803)800-9768
by Wednesday, May 26 to order tickets.
Thank you for your support !!!
EDENWOOD POOL
P O BOX 2444
300 NORTH EDEN DRIVE
CAYCE , SC. 29033
Swimming lessons are available. There will be
8 lessons at 30 minutes per lesson.
Private lessons are $125
Semi-Private lessons(2 people)$100 each
Group lessons(Siblings) (3-6) people $75 each
Instructor :
MEGAN MICHENER 757-848-3050
BRANDI HUMBLE 803-354-1940
Swim Lessons will be available in May 2021.


HOURS OF OPERATION
SUNDAYS 1:00 TO 6:00 PM
MONDAY THROUGH SATURDAY 12:00 TO 8:00 PM
SATURDAYS 11:00 AM TO 8:00 PM
Banners are available for the support of the swim team and swim club. And what a great way to advertise too ! The price for the banners for the first year is $255, which includes cost of the banner. The banner measures 4 foot x 6 foot. Annual renewal is $200. Your banner can be linked to your web site.
Call Carolyn Pruett for more information. (803)800-9768