GENERAL INFORMATION FOR THE REMAINDER OF THE SEASON
EDENWOOD POOL
P O BOX 2444
300 NORTH EDEN DRIVE
CAYCE , SC. 29033
HOURS OF OPERATION
SUNDAYS 1:00 TO 6:00 PM WEEKDAYS 12:00 TO 8:00 PM
SATURDAYS 11:00 AM TO 8:00 PM
FIRST OFFICIAL OPENING DAY IS JUNE 1 LABOR DAY
The pool is available for private parties.
Contact CATHY GUNTER at 796-2491 for after hours private parties.
The cost for members is $75.00
The cost for non-members is $150.
Lifeguards are mandatory and the fee is $10.00 per hour per guard and you are required to have 2 guards.
Swimming lessons are available. Contact
Cassie Hook 803-201-5150
Nina Shealy 803-467-4856
Banners are available around the pool to display information about your business.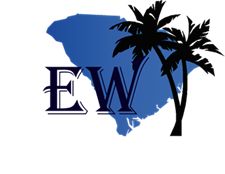 POOL HOURS
August 17 11:00 AM to 8:00 PM
August 18 1:00 to 6:00 PM BBQ Fundraiser Ticket Purchase and Pickup at Pool with Carolyn from 2 pm to 4 pm - Tickets $9 each which include BBQ, hash and rice, coleslaw, roll and tea. A few more options were added green beans and chicken tenders while supplies last. We are asking each family for support by purchasing 5 tickets or donating $25 to our special project - replacing the diving board ! Carolyn's phone number (803) 800-9768
Weekends only until end of season
Friday, August 23 4:00 to 8:30 PM
Saturday, August 24 11:00 AM to 1:00 PM BBQ Fundraiser for Diving Board !!! Please invite guest - so we can raise a lot of money for this special project !! No Guest fees for guest who purchase BBQ plates !!
Pool Hours 11:00 AM to 8:00 PM
Sunday, August 25 1:00 to 6 PM
Friday, August 30 4:00 to 8:30 PM
Saturday, August 31 11:00 AM to 8:00 PM
Sunday, September 1 1:00 to 6:00 PM
Mondy, September 2 10:00 AM to 8:00 PM Last Day of Season - Celebrating 55 years of Swimming Strong at 12 noon with special treat !
If you have any questions or concerns, please call or email ! See you at the pool !
gina:)